Let's Connect
Don't Miss A Beat
Sign up to receive Sharona's real estate market updates, open house information, restaurant picks and home inspiration.
Main Content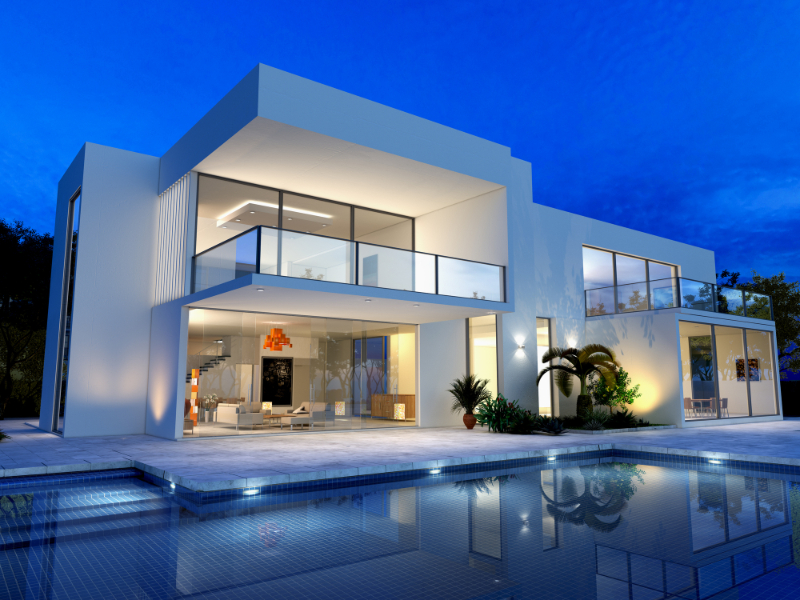 Luxury Homes for Sale in Los Angeles
They say everyone's a star in Los Angeles, and even if you aren't into celebrities, you can certainly live like one in the City of Angels, which offers some of the finest luxury properties in Southern California.
The famed architect Frank Lloyd Wright said it best: "Tip the world over on its side and everything loose will land in Los Angeles." Each day, hundreds of hopefuls from all over the world arrive in L.A. to chase dreams of fame and success. Many end up staying for the intoxicating experience of living in La-La Land.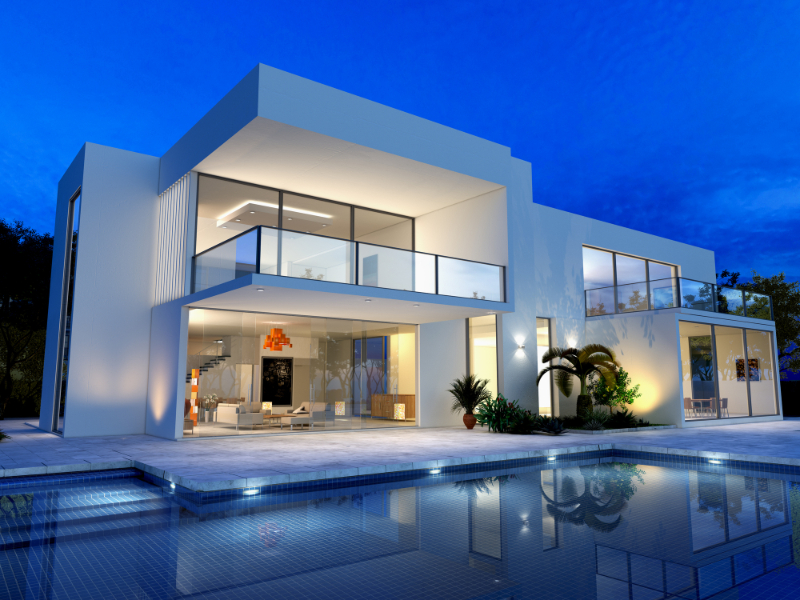 An overview of Los Angeles lifestyle
L.A. is known for the entertainment industry. But look beyond the flash and you'll find a city that is rich in history and culture. There's a kind of sophistication to L.A. that only the most discerning buyer will be able to appreciate, whether it's the contemporary mansions with expansive driveways or the upscale boutiques offering tailor-made clothes and shoes.
And there's nothing like the L.A. hustle. Everyone is peddling something, whether it's a business proposal, movie script, song demo, or modeling portfolio. Be ready to cut deals, ink partnerships, and discover the next big thing in this city.
If you're a go-getter with a game plan for success, L.A. will reward you handsomely. This is a city that works hard and plays hard, which is why the shopping, dining, and nightlife are second to none.

General information
L.A.'s urban sprawl encompasses 502.7 square miles and is home to a growing population of 3.99 million, as per 2018 census estimates. As the seat of Los Angeles County, it is the largest city in LA County in terms of area and population. It is surrounded by Pasadena, Beverly Hills, Burbank, Inglewood, and various unincorporated communities.
Located in Southern California, L.A. city encompasses a broad coastal plain between the Pacific Ocean and nearby mountains. In short, the city is breathtaking – although it is primarily known as the entertainment capital of the United States, with a stunning skyline and massive freeways, it is surrounded by the natural beauty of SoCal, with year-round sunny weather and access to LA County's fantastic beaches and coastal communities.
The nearest major airport is Los Angeles International Airport (LAX). It is accessible via the following roads and freeways:
SR 110 – I-110/ Harbor Freeway
US 101 – SR 134/Ventura Freeway
US 101 – SR 170/ Hollywood Freeway
I-405/San Diego Freeway
I-10/Santa Monica/San Bernardino freeways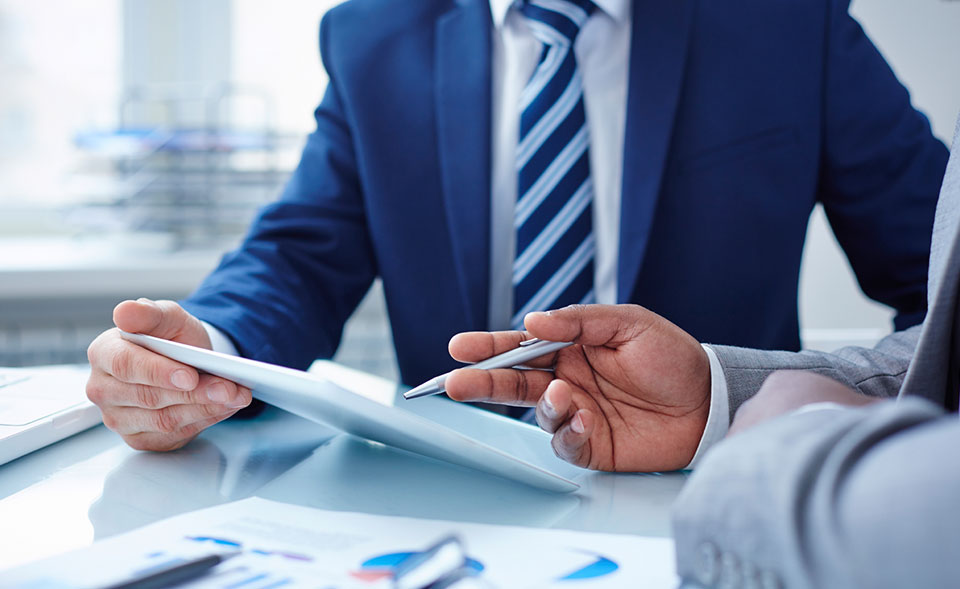 Community Highlights
Once home to the Tongva and Chumash, the City of Angels started as an outpost founded by Spanish military officer Gaspar de Portolá in 1769. The Spanish outpost expanded further in 1781 as European, Native American, and African settlers traveled to the area from Mexico and formed a farming village.
The discovery of gold in Sacramento Valley in 1848 sparked the Gold Rush and attracted all kinds of prospectors to the area, creating business for the ranches and farms that supplied them with food.
The Southern Pacific Railroad was completed in 1881, linking the area to the rest of the nation, paving the way for land speculation, with many Easterners acquiring properties in the sun-drenched communities that offered respite from the brutal winters in their home states.
Filmmakers like D.W. Griffith and Cecil B. de Mille were also drawn to the area because of the gorgeous weather and started shooting in 1913. L.A. would annex Hollywood soon after, turning the city into an entertainment hub.
L.A. was also at the heart of the oil industry, with oil tycoon Edward Doheny drilling successfully in the LA City Oil Field in 1892 and hundreds more across the L.A. basin in the following years.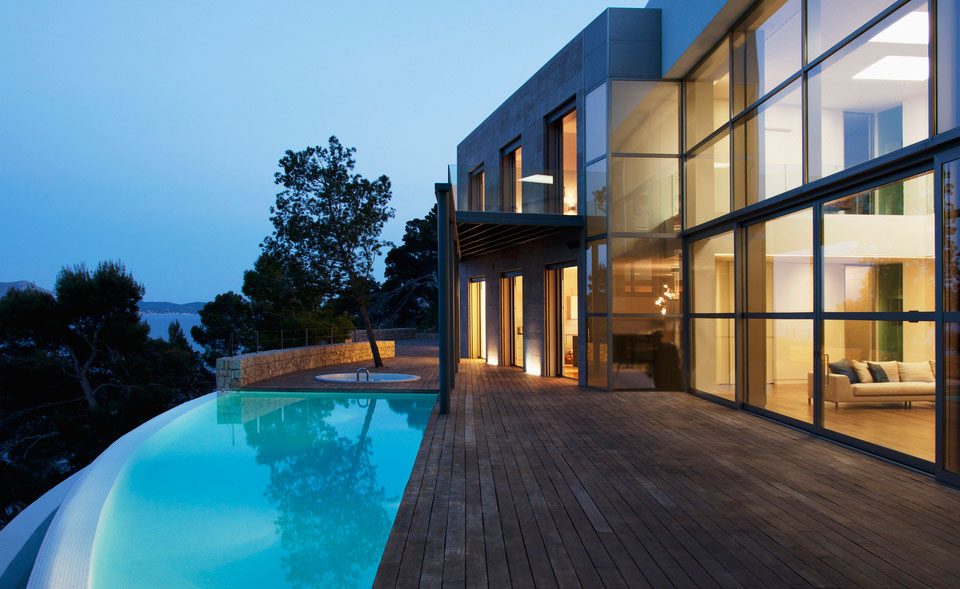 Luxury Homes for Sale in Los Angeles
Overview of the local real estate market
Prevalent property types
Representative architectural types
Top home features and amenities
L.A. City has some of the most expensive real estate in the world because of high demand and limited inventory. According to SmartAsset, Los Angeles real estate appreciated in value by a staggering 207.36% from 2000 to 2018.
The luxury market offers a wide range of single-family homes, townhomes, and condos inside gated communities as well as high-end rentals and vacation homes.
Prevalent architectural styles include Mediterranean, Georgian, and Contemporary, with esteemed architects like Roman James and Olson Kundig having done some of their best work in the city.
Luxury properties in L.A. offer thousands of square feet of living space in addition to expansive driveways, lawns, and backyards. Some of the most in-demand features include outdoor pools, BBQ pits, tennis courts, private gyms, gourmet kitchens, wine cellars, multiple-car garages, home offices, and walk-in closets.
The majority of the housing stock was built between the 1920s and 1950s though buyers will still find newer homes built in the early 2000s.

Living in Los Angeles
There's nothing like the coveted Los Angeles lifestyle. This cosmopolitan city invites you to work hard and play hard. The quality of life, education, and public services is second to none. Here's what you need to know about living in L.A.
Cost of living
According to Salary.com, the cost of living in Los Angeles, CA is 41.1% higher than the national average in 2020, up 3.2% from the previous year.  The highest increases were seen in housing, transportation, and food.
When it comes to housing, Zillow reports that the average cost of a home in L.A. hovers at $764,528 with stiff competition for the best-priced homes in the market.
Rent is also relatively higher than most other cities in the U.S., with a typical one-bedroom apartment costing $1,364 per month – $417 higher than the national median of $947, according to data from Smart Asset.
The higher cost of living is partially offset by the median household income of $62,474 – higher than the national average of $61,937.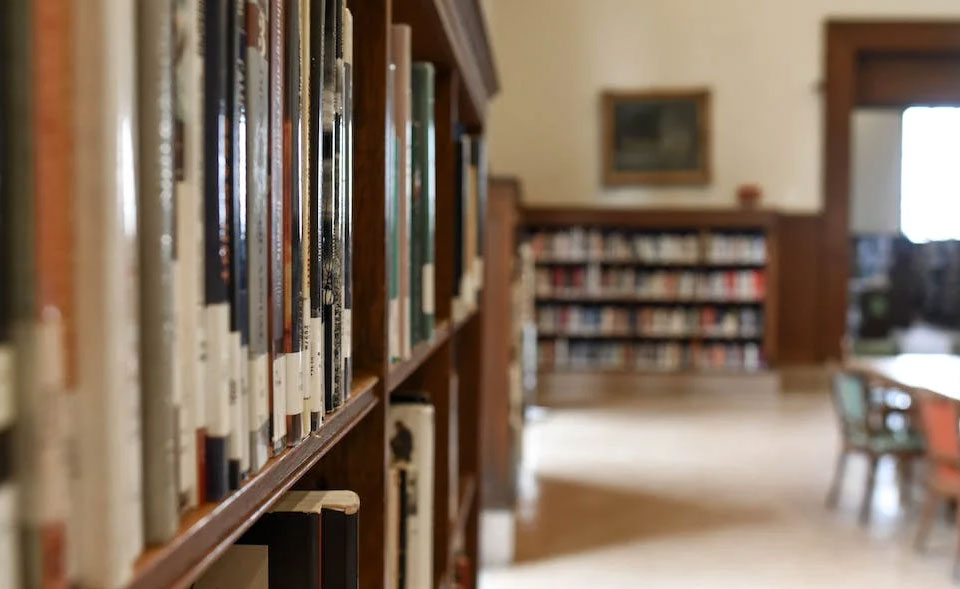 Schools and education
The Los Angeles Unified School District (LAUSD) serves over 600,000 students from kindergarten to 12th grade. Founded in 1961, it is the second largest in the United States, encompassing roughly 710 square miles across the city of L.A., 31 municipalities, and several unincorporated communities throughout L.A. County.
Some of the best known schools under LAUSD include:
KIPP Iluminar Academy
KIPP Raices Academy
Balboa Gifted/High Ability Magnet Elementary School
The Academy for Enriched Sciences
Porter Ranch Community School
LAUSD is governed by the Los Angeles City Board of Education.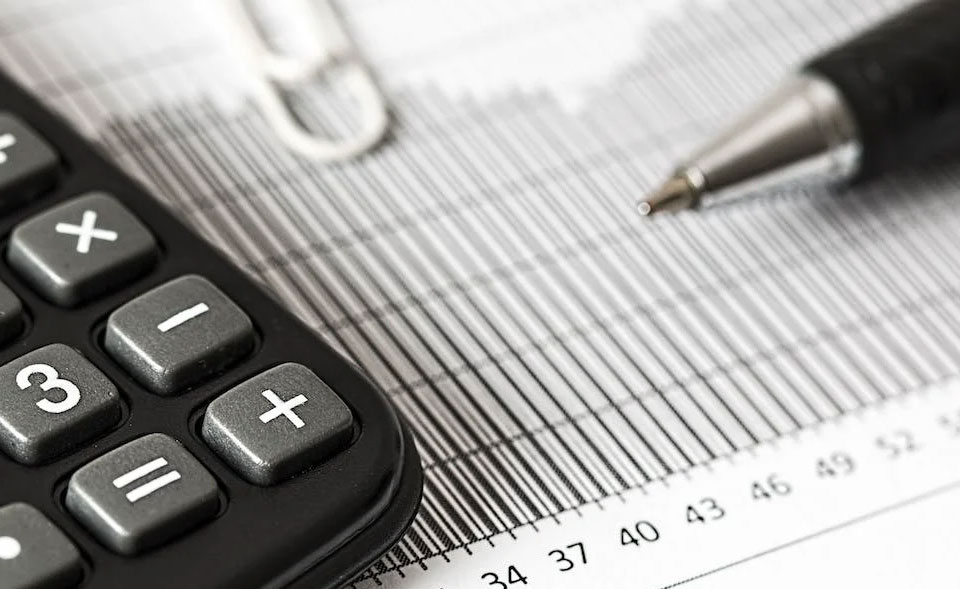 Economy and employment
With over 12 major industries, the city has a robust and dynamic economy. Despite being known as the entertainment capital, it also boasts of a vast and rapidly growing tech and start-up industry, a world-class creative economy, and the largest international trade industry and manufacturing base in the nation.
L.A. is also making strides in aerospace and advanced transportation.
The city is home to a skilled and diverse workforce that drives innovation and growth. Employment grew from 1.96 million to 1.99 million from 2015 to 2016. Most Los Angelenos work in management, business, hospitality, sales and office, and science and arts.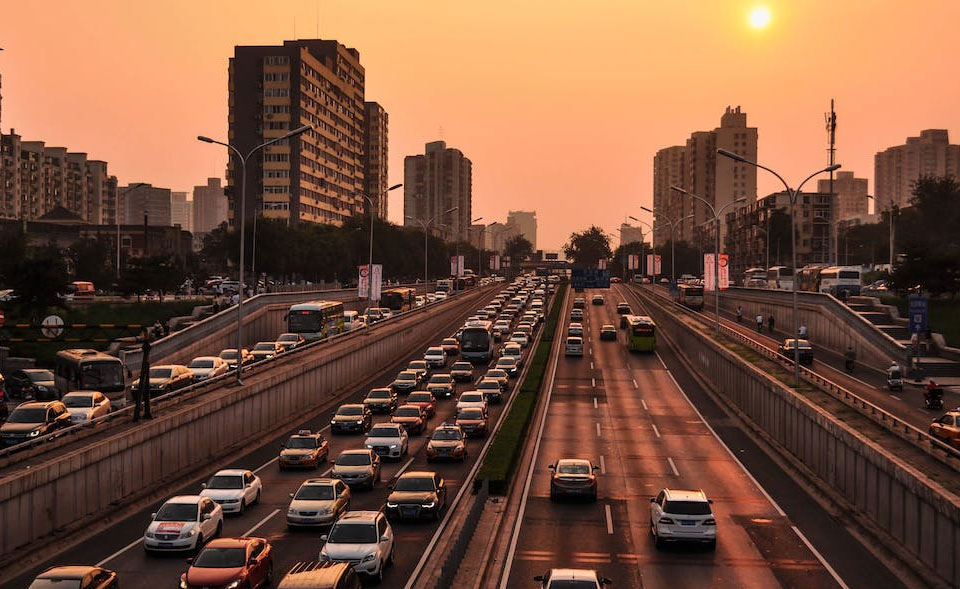 Transportation and walkability
Walk Score named L.A. the 13th most walkable city in the U.S. in their 2016 report. Some areas of the city are more pedestrian-friendly than others, such as Downtown L.A., where shops, restaurants, offices, and museums can often be found on the same block.
The city also has one of the most efficient public transportation systems in the nation. This includes light rail, subways, buses, and shuttles that carry passengers through Greater Los Angeles. Uber and Lyft services are also available.
The Los Angeles Department of Transportation (LADOT) is in charge of transportation planning, operations, and development.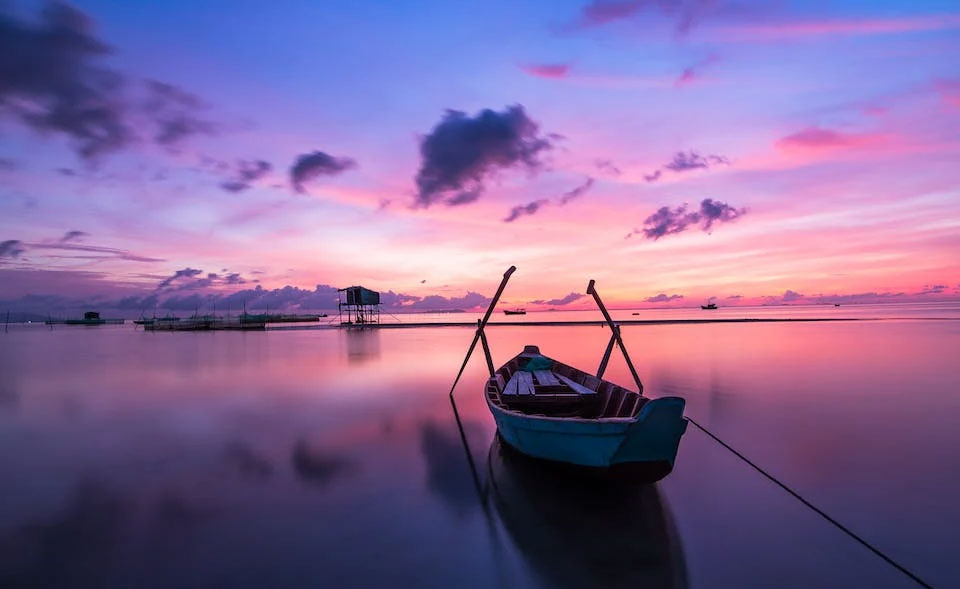 Weather
L.A. has a subtropical climate, which means that it is mostly dry and mild-to-hot throughout the year. Summers are warm and sunny with average high temperatures in the 80s while the wet season brings foggy and damp weather to the city come June.
The city lies within proximity of the Pacific, which is a welcome source of cool ocean breezes in the summer. The surrounding mountain ranges shelter the city from cold northern winds as well as help retain warm winds from neighboring Mexico.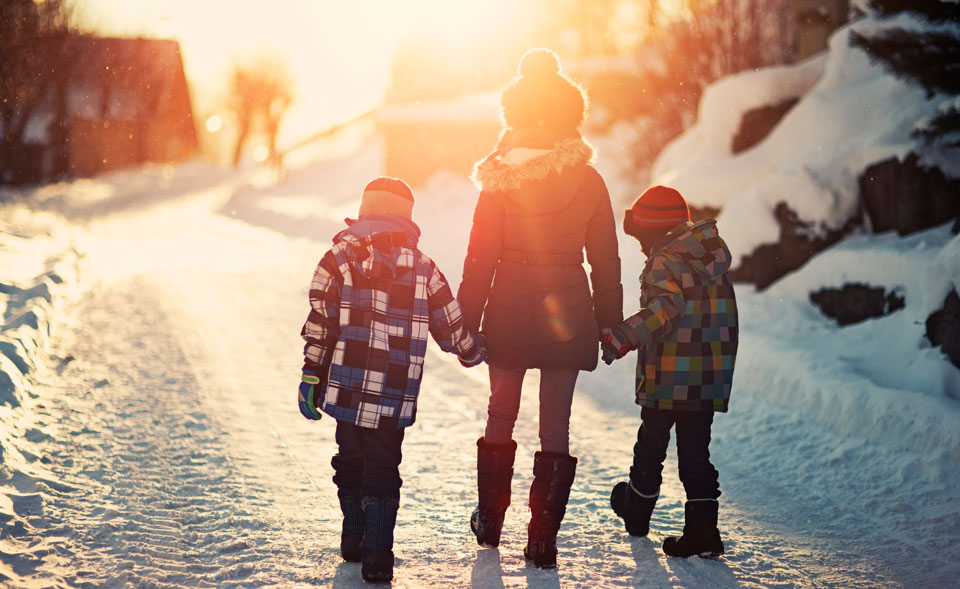 Lifestyle, entertainment and activities
The word "boredom" doesn't exist in the average Los Angeleno's vocabulary thanks to the sheer number of shops, bars, restaurants, events, and activities to be enjoyed in this wonderful city.
Attractions in and around L.A.
L.A. knows how to have fun – here's an overview of the city's best known recreational spots.
Restaurants

L.A. is a melting pot of cultures and this can be seen in the food scene, where you'll find every type of cuisine and fusion imaginable. The city also has more than its fair share of Michelin-star and celebrity chef-owned restaurants like Hayato and Vespertine.And then there are the mom-and-pop restaurants and holes-in-the-wall scattered throughout the city. These places offer amazing food and drinks in a casual and unpretentious setting.

Parks and recreation

L.A. isn't all glass and concrete. As a matter of fact, the city has over 420 parks and recreational facilities, including Arts District Park, Los Angeles Park, Pershing Square Park, and Central Park Recreation Center, just to name a few.

Community events, activities and festivals

L.A. loves to party. Some of the most anticipated events and festivals in and around the city include the Academy Awards, Los Angeles Marathon, L.A. Times Festival of Books, L.A. Gay Pride, Downtown Film Festival, and more. Click here for the DTLA calendar of events.
Shopping spots

Luxury, vintage, thrift, indie, you name it, L.A.'s got it. The city is famed for retail hotspots like Downtown L.A., Atwater Village, Koreatown, and Boyle Heights, just to name a few.Here you'll find the DEPARTAMENTO, Commonwealth, and Vans flagship stores along with an excellent selection of independently owned stores selling clothes, books, cosmetics, vinyl records, skateboards, and just about everything under the sun. L.A.'s retail scene is trending towards experiential stores that blur the line between art, fashion, and technology. One of the best examples is Gentle Monster, which offers an array of high-end sunglasses and accessories.

Outdoor attractions

Wear your best walking shoes (or bring your bike) and visit famous outdoor attractions like Griffith Park, Los Angeles Zoo, and the Urban Light art installation at the Los Angeles County Museum of Art (LACMA).
Entertainment spots

L.A. is the place to go for concerts, movies, and musicals. Some of the city's most celebrated entertainment venues include Microsoft Theatre L.A. Live, Walt Disney Concert Hall, Ahmanson Theatre, and Alamo Drafthouse Cinema.
L.A.'s world-famous attractions and amenities attract some of the biggest and brightest names in cinema, sports, fashion, and tech. Johnny Depp, Nicholas Cage, Diane Keaton, and Vincent Gallo have owned properties in L.A. at some point in their illustrious careers.
The question should be: Who doesn't live in L.A.? With so many studios in and around the area, it's common to spot a celebrity or a tech founder filling the gas tank, getting a coffee, or having drinks with friends.

Conclusion
I've been doing this for over 30 years, I live and breathe L.A. I can't wait to show you everything this amazing city has to offer. You may know me as the woman behind "My Sharona" by The Knacks, but my passion for L.A. culture and mythos goes beyond that.
When it comes to luxury real estate, I understand the need for privacy and discretion, with the majority of my clients working in media, entertainment, sports, and tech.
But at the end of the day, my clients are just like everyone else ― they want a home that brings them comfort, stability, and satisfaction. I do what it takes to get them their dream home because their happiness is my happiness.
If any of this resonates with you, feel free to get in touch with me, Sharona, at Sharona Alperin & Associates. I'm so fortunate to have had a long and fulfilling career and so I pay it forward by being an active supporter of Big Sunday, a non-profit dedicated to special service projects like food drives and school beautification projects.
Clientele
"Long story short, Sharona, and Ivan and Randy and the entire team there are awesome. My wife and I had been looking for the perfect house for a long time. Longer than one would normally have the patience for, but Team Sharona not only hung in there, they kept at it 100% […] Their superpowers are stronger than you would think, and YOU should use them to your advantage." – Rob C.
"I've never experienced anything as nerve-wracking as my first home purchase, but Sharona and her team made everything as easy as possible. I bought a recently-remodeled home on the east side, and in fact, it was so recently remodeled that the work wasn't finished yet! That meant there were a great deal of moving parts to keep track of, and a large team of people to manage.
"But Sharona Alperin & Associates kept track of everything very well. They managed to get the sellers to agree to a very long list of fixes, and helped oversee those fixes getting done. They connected me with a great lender and high-quality, affordable inspectors. And even after the close of escrow, they've continued to help get the house in tip top shape…" – Henry Y.
Contact me, Sharona Alperin, at 310.205.0305 and Sharona(dotted)Alperin(at)SothebysHomes(dotted)com. With a fully staffed team of real estate professionals, including licensed Realtors as well as a writer and communications consultant, I can find you the luxury dwelling of your dreams in Los Angeles. The market is ripe for investment, with contemporary mansions and sleek condos that cater to discerning buyers.
Homes For Sale In
Downtown Los Angeles

Based on information from CSMAR, CRMLS, and/or CLAW, and/or CRISNet MLS as of December 10, 2023 9:28 PM PT. The information being provided by CSMAR, CRMLS and/or CLAW and/or CRISNet MLS is for the visitor's personal, non-commercial use and may not be used for any purpose other than to identify prospective properties the visitor may be interested in purchasing. Any information relating to a property referenced on this website comes from the Internet Data Exchange ('IDX') program of CSMAR, CRMLS and/or CLAW, and/or CRISNet MLS. This website may reference real estate listing(s) held by a brokerage firm other than the broker and/or agent who owns this website. Any information relating to a property, regardless of source, including but not limited to square footage and lot sizes, is deemed reliable but not guaranteed and should be personally verified through personal inspection by and/or with the appropriate professionals. The data contained herein is copyrighted by CSMAR, CRMLS and/or CLAW, and/or CRISNet MLS and is protected by all applicable copyright laws. Any dissemination of this information is in violation of copyright laws and is strictly prohibited. IDX powered by iHomefinder, Inc.